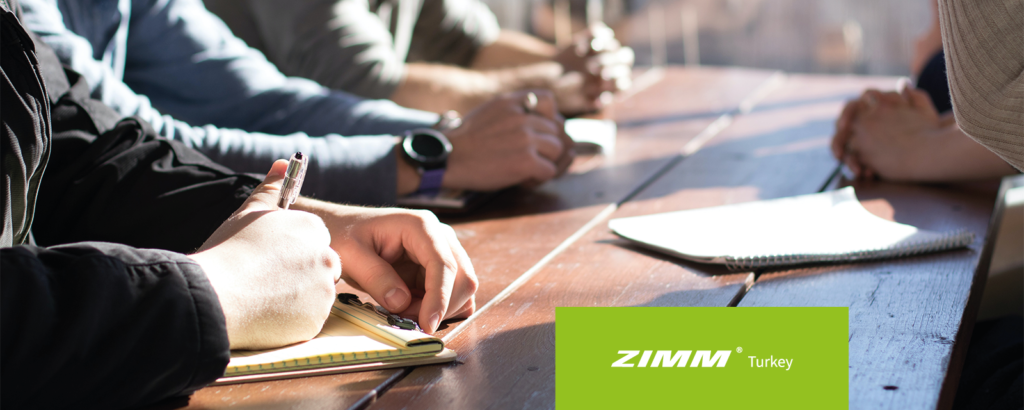 Our company, formerly Getriebe Schafer Ankara, is now a subsidiary of the ZIMM Group GmbH based in Lustenau (Austria). The ZIMM Group is an umbrella corporation of four branches of an international transmission specialist. Together, ZIMM Austria, ZIMM Germany, ZIMM USA and ZIMM Turkey meet your requirements for movement with precision.
ZIMM develops, produces and sells high quality electromechanical drives and gears. We also focuses on spindle lifting systems with suitable attachments. In addition, we develop and manufacture industrial and special gear units in very compact designs and deliver gear parts such as ground spur gears and bevel gear sets. As an international company with a sales network in over 42 countries, numerous well-known customers rely on ZIMM.
We are pleased to be able to offer you precise solutions under a new name, but with the usual quality. In addition to our existing expertise in the production and processing of finished and pre-machined cast housings, as well as turned and milled parts for mechanical and plant engineering, you can now also benefit from ZIMM Group's extensive experience in drive and gear technology.
From 7 July 2021, Getriebe Schafer Ankara Mak. San. ve Tic. Ltd. Sti. will trade under the name ZIMM Turkey Makine Sanayi ve Ticaret Ltd. Sti.
Old

Getriebe Schäfer Ankara GmbH
Phone: +90 312 267 49 33 
Fax: +90 312 267 04 51 
Email: info@gsa-ant-schaefer.com
VAT ID nr.: 3940289965 
New

ZIMM Turkey GmbH
Phone: +90 312 267 49 33 
Fax: +90 312 267 04 51 
Email: zimmturkey@zimm.com 
VAT ID nr.: 3940289965  
With you as our customers, suppliers and partners, we want to keep maintaining a close and trusting relationship and once again point out the advantages of our integration into the ZIMM Group GmbH.
Please note the changed company name in the future when creating invoices and other correspondence.